Hey there!
My name is Missy! I'm a fetish/bondage model from the UK. I'm your typical girl next door but I have a little secret. I really LOVE Bondage! As you can see from browsing my page I love to share with the world what I get up to as I explore my kinky side.
Height          Eye colour          Bra size          Fav colour                  
  5' 7"          Hazel/Green           34C           Sage Green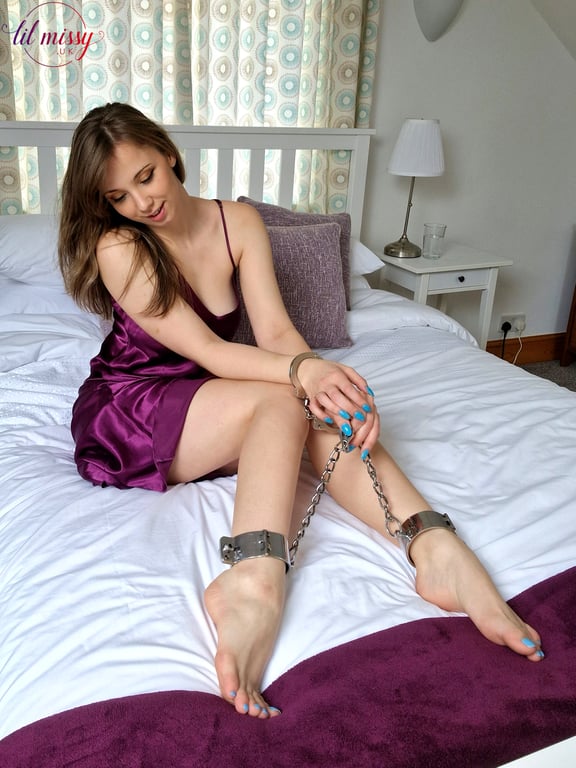 FAQ's
         How did I get into bondage?
       I was always very curious about being tied up but I never had the urge to do it on myself. For me I liked the idea of someone else tying me up so I was never drawn to             explore self bondage. That all changed when I met my partner. They introduced rope into the bedroom very soon into our relationship and after that there was no                   stopping me. It's been 10+ years of trying new things and building our collection of naughty bits ever since.
         How long have I been a bondage model?
       I entered the bondage scene in the middle of the Covid pandemic, in the mid 2020's. I was working full time in a local supermarket at the time and heard a lot of                     people were taking up OnlyFans so I thought why not! Little did I know where I would be in just 3 years time. I was able to give up my day job a year after starting and               fully focus on the things I loved the most. I know I get to travel and work with some amazing people every year, make amazing like minded friends and have a blast                 whilst doing it! I couldn't recommend it enough!
What are my favourite...
Restraints - Rope Bondage, I love the variety and how simple or complex you can go with it. Plus I love a good escape challenge and the best ones are always trying to escape from rope.
Gag - Either the classic red ballgag, a three strip smooth tape gag or a satin cleave gag but these change frequently with my mood and know kinky I'm getting.
Position - Frogtie is my absolute favourite tie with either a box tie or tied elbows and wrists. Easy access if you're being a little naughtier and allows for some sexy views whilst struggling.